Nothing comes close to the thrill of having a showdown with your buddies using some good old splatter ball, or gel blaster guns. Of course, in order to maximize the experience, it's understandable that anyone would want to buy the one that best suits their personal tastes.
To assist you all in doing that, we've compiled a list of the best splatter ball guns money could buy, and, after testing them out ourselves, have written down our findings. In addition to detailed descriptions of all our selected brands of splatter ball guns, we have also listed down basic pros and cons that would hopefully make it easier for you to find the best gun for you!
What makes a Good Splatter Ball Gun?
First and foremost, let us look at what exactly makes a good splatter ball gun in the first place. The most obvious aspect one would look at before anything else will be the size. A good splatter ball gun's size depends on your own personal preference. Do you want a small and portable one to take with you everywhere, or would you rather prefer a bigger one that, while not easy to carry, will pack a bigger punch?
The next most important thing is anything and everything related to the ammo itself. The rate at which splatter ball guns fire their hydro rounds varies from brand to brand and gun to gun. Some prioritize accuracy while giving the firing power a backseat, while some do the direct opposite. In some circumstances, guns have both power and accuracy, but other elements such as their size or price may turn some people off from buying them
To elaborate further on factors relating to ammo, the magazine capacity might also influence whether a splatter ball gun is for you or not. While most guns hold around five hundred gel balls at once, some go above or below that average. This determines how long you can use the gun until you have to change the magazine.
Just to put it out there, most, if not all, splatter ball guns today are easily rechargeable and reusable via a USB. Therefore, you can enjoy yourself to the fullest without having to worry about continuously going out to buy replacement batteries.
SplatRBall SRB1200 Full Auto Soft Water Bead Blaster
| | |
| --- | --- |
| Magazine Capacity: | 1,200 |
| Weight: | 5.05 lbs |
| Rounds Per Second: | 11 |
| Feet Per Second: | 210 |
First on the list is the SRB1200, with SplatRBall being the manufacturer. Weighing 5.05 lbs, this gun is not only big but also has the power to back it up. Being able to shoot up to 11 rounds per second with a velocity of up to 210 feet per second, this is one of the best splatter ball guns to buy if shooting strength is what you're looking for.

It has a 7.4V 1800mAh battery, although there are some issues with it. After charging it for approximately 4 hours, you can expect it to last for around 5000 shots, which is more than enough in most cases. However, you have to remove the battery to charge it, and a warning in the manual states that leaving it on charge for too long might cause it to heat up and, in the worst case scenario, start a fire. As such, it shouldn't be left charging unsupervised.
As for modes, this gun only operates on full auto. This means that as long as your finger is on the trigger and the magazine has ammo in it, the gun will continue to shoot water beads without stopping.
Its kit comes with 6000 water gell rounds, as well as a target that leaves marks every time water gels come in contact with it so as to measure your accuracy properly. In addition, along with the charging cable, it also comes packed with protective eye-wear which, with how much power the gun has, might be a good idea to use.
Coming in only one color, that being white and orange, and having two LED light up bars on both sides, nothing has stopped this gun from becoming one of the best selling Splatter Ball guns on the market. However, with high power comes a high price, and this gun certainly doesn't come cheap.
Pros
Big Magazine Size
Good accuracy
Good firing velocity
Cons
SplatRBall SRB400 Full and Semi Auto Soft Water Bead Blaster
| | |
| --- | --- |
| Magazine Capacity: | 400 |
| Weight: | 4.74 lbs |
| Rounds Per Second: | 8 |
| Feet Per Second: | 200 |
Next comes another gun manufactured by SplatRBall, the SRB400. However, unlike the SRB1200, this one's smaller and lighter, coming in at 4.74 lbs. With its portability comes a relatively short magazine size of 400 rounds. However, despite its decent size, it still shoots up to an incredible 8 rounds per second with a velocity of up to 200 feet per second.
Using the same 7.4V 1800mAh battery as the SRB1200, the same warning is given for this gun as well. When left charging for over its recommended 4 hour time, then chances are that it might heat up, something that's extremely dangerous. As such, it shouldn't be left unsupervised when charging. However, expect it to last for a whopping 5000 shots when fully charged.
Now here's where things get interesting. This little beast not only has a full auto mode, but also a semi auto one, which means that it's up to you whether you want it to fire continuously as long as the trigger is pressed, or if you want to press the trigger multiple times in order to maximize accuracy. The semi auto mode paired with its built in scope is a deadly combo for sure.
As for what it comes packed with. In addition to a charging cable, 5000 extra gel rounds, and safety goggles, it also comes with a water activated target that leaves a mark every time it comes in contact with gel rounds, making it easier to gauge your accuracy. In addition, the SRB400 is at a decent price when compared to other splatter ball guns on the market.
Pros
Easy to handle
Not too costly
Two firing modes
Cons
Battery issues
Small magazine
UnlocX 4 in 1 Gel Ball Blaster
| | |
| --- | --- |
| Magazine Capacity: | 700 |
| Weight: | 3.6 lbs (maximum) |
| Rounds Per Second: | 11 |
| Feet Per Second: | 180 |
Up next is probably the most innovative Splatter Ball gun on this list. That being the UnlocX 4 in 1 Gel Ball Blaster, with the '4 in 1' referring to the fact that this gun comes with an incredible four different modes that you can switch to at any time. Those modes are the pistol mode, blaster mode, assault mode, and finally the rifle mode, and all modes affect how you hold and control the gun by either removing or adding attachments.
Now that isn't all that's cool. This UnlocX gel ball gun magazine has a maximum capacity of 700 gel rounds. In addition, it fires up to 11 beads per second with a velocity of up to 180 feet per second, which means it packs quite a punch. "Just enough sting to make the fun and laughter real" as they say.
While changing modes does indeed increase or decrease the size and weight of the gun, it remains relatively light, with the maximum weight being 3.6 lbs. As for the firing mode, the 4-in-1 Gel Ball Blaster is fully automatic, which means holding down the trigger will make the gun fire splatter balls fire until the magazine runs out.
Coming included with a 7.4V 1800mAh, along with a USB cable, you can expect it to run for approximately 4 hours when fully charged. It also comes with 7000 counts of 7.5 mm bullets, a pair of safety goggles, a hydrator, and two screwdrivers alongside screws to help you in putting the gun together.
As for the price, while it's definitely on the pricey side, one could argue that it's more than worth the cost. However, the manufacturers are known to frequently keep their products on sale, so be sure to try your luck, and who knows, you might get lucky!
Pros
4 different modes to choose from
Good firing power
Large magazine
Long lasting battery
Cons
RubRab MP5 Electric Gel Ball Blaster
| | |
| --- | --- |
| Magazine Capacity: | 500 |
| Weight: | 1.56 lbs |
| Rounds Per Second: | 5 |
| Feet Per Second: | 32 |
Now comes a Splatter Ball Gun that has been going under the radar of many enthusiasts despite being impressive in its own right. That being the RubRab Electric Gel Ball Blaster. Having a modest sized magazine with a maximum capacity of 500, along with being able to shoot around 5 beads per second with a velocity of about 32 feet per second, this gun is considered to be one of the best for children and beginners.
There are more factors that make it fit for children in addition to the already stated fact that the power and velocity of this gun aren't even comparable to some of the other heavy hitters on this list. For example, it is EXTREMELY light. Coming in at only 1.56 lbs, it can easily be picked up and used by beginners.
There are some downsides to this gun, however. Firstly, if what you're looking for is a high power splatter ball gun that can shoot very far, then this isn't for you. In addition, the light and brittle structure of it, which is the reason that it's the cheapest gun on this list, means that if you do buy it then you'll have to treat it with care.
As for its battery, seeing as how it comes with a 7.4V 1200mAh battery, you could expect it to run a good 4-5 hours when fully charged. In addition, it comes with a USB, 35000 water beads, 2 bottles, one pair of safety goggles, and an auto reset shooting target.
Pros
Very Cheap
Safest for children
Light
Cons
Fragile
Less power and Velocity
Fluorspar G36 LED Gel Ball Blaster
| | |
| --- | --- |
| Magazine Capacity: | 500 |
| Weight: | 2.33 lbs |
| Rounds Per Second: | 10 |
| Feet Per Second: | 160 |
Our final pick for this list is the G36 LED Gel Ball Blaster manufactured by Fluorspar. To begin with, what makes this gun unique is the fact that not only do the splatter balls this gun comes with glow in the dark, but the gun itself also has a LED dual lighting design, with the lights following the rhythm of the shooting, gives it a cool futuristic look.
Its looks aren't the only thing going for it, however, as the G36 magazine is capable of holding approximately 500 splatter balls at once. Additionally, not only does this gun fire up to 10 beads per second but that too at a velocity of 160 feet per second, something that isn't seen in too many guns.
Although this gun only has one extra mode, that being full auto, it has an impressive rate of fire of up to 53 M/S. Furthermore, it comes packed with not only the usual safety glasses, two bottles, a rechargeable battery, and a USB cable, but a whopping 40000 water beads, and that's not even mentioning the 10000 Luminous gel bombs being included too. Finally, it also comes with a laser that could be attached to the gun, making it even more fun.
Pros
Stylish
Innovative
Good power and velocity
Unique ammo provided
Cons
Lights can't be turned off, draining the battery quicker
On the more pricey side
It May be too noisy for some
Conclusion
There are a lot of prerequisites that you need to check off while getting yourself a new splatter ball gun. The mentioned splatter ball guns are one of the best out there. The pros and cons of these guns further help you assess the situation and let you choose the best splatter gun for you.
With that said, we hope that this guide will help you get a better grip over what you need to know while buying a new splatter gun.
Frequently Asked Questions
How long do Splatter Balls last?
One thing to make clear is that splatter balls aren't reusable. This is because of the fact that they burst upon impact when shot by a gun. However, those balls that haven't been used but have been hydrated can either be stored in a fridge or an airtight container and last for around 14 days. Some people deliberately store them in the fridge so as to make them harder than they'd normally be in order to increase the stakes, although this isn't recommended.
Can I use the Splatter Balls straight away?
You can not. Since the gels are completely dry when you get them, you have to first leave them in water anywhere from 3 hours to overnight. This is because the balls absorb the water in order to grow into the 7-8mm diameter that is recommended for most guns
Are the Splatter balls dangerous?
While some of the more heavy hitting splatter ball guns might sting on contact, it's more similar to being hit by a rubberband if anything. As for being dangerous to the environment, they aren't dangerous at all. Seeing as how 90% of a splatter ball is water, and the rest consists of non-toxic, biodegradable materials, they burst upon impact and leave no waste or residue behind.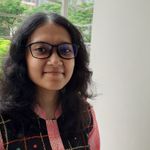 Rehana Akter
Rehana has over nine years of experience in SEO, proofreading, and copywriting. She believes in the power of the written word to inspire, inform, and bring people together, and she brings her A-game to everything that crosses her desk. One of her favorite subjects to write about is shopping and couponing—and teaching others how to do both well. She can help you fill your shopping cart with the best deals on the web.
Hand-picked latest deals delivered straight to your inbox.