If you're planning to take your singing to the next level with a studio-quality recording or if you're just tired from hearing your neighbour make that same ol' ruckus, then investing in a Soundproof panel may just be your buy of the century.
There are several soundproof panels in the market, each with its perks and styles. While some may be best suited for studio recording, others would incentivize aesthetics more. With a plethora of options, all with different soundproofing materials, you'll soon end up in a frenzy.
To save you the trouble and help you make the right decision, we made a list of the 10 best soundproofing panels in 2022 to give you the silence that you deserve. So without further ado, let's jump into the article.
ATS Acoustics Panel
Made almost exclusively for living rooms, this acoustic panel boasts a fresh appeal. If you don't want to ruin the looks of your home with wedge acoustic panels, then the ATS Acoustics Panel can provide a good soundproof for walls.
These soundproof panels are ideal for both residential and commercial applications. They provide superior sound absorption, control of reverberation, and echo. This makes them one of the best soundproofing panels on Amazon.
Additionally, they also have an extremely nice aesthetic appeal to them while still being robust and durable.
The ATS soundproofing panels are available in four different colors, allowing you to choose the one that fits your room the best.
Pros
The aesthetic appeal of this soundproof panel makes it stand out from the competition. Having a wide range of different colors can ensure that it's a perfect fit for the theme of your room.
Similarly, the pricing of this panel is very competitive, making it perfect for many use scenarios like studios, apartments, and auditoriums.
Cons
There is a lack of size options available for these soundproof panels. The only size you can buy is 24x24x2. This makes it difficult for DIY lovers who need custom sizes for their specific situations.
Features
High-quality construction
Soundproofing performance rated as NRC 1.0
Available in four colors
Easy installation
Good looking design
Made of mineral wood covered with natural jute
Foamily Egg Crate Acoustic Panels
Albeit looking like egg crates, these soundproof panels will provide you with the maximum performance for the price. It may not have the fanciest of looks, but it will more than makeup for it by its price tag.
These acoustic wall panels are made of high-quality materials and have been engineered to be very effective in absorbing unwanted noise while still allowing the desired sound to pass through.
The Egg Crate Acoustic panels can be used individually with the option to use multiple panels together. This can create a larger sound-deadening area. However, they are only available in a single standard size of 48" X 24" X 2.5".
Pros
Foamily's acoustic panels will provide you with just what they advertise for a very reasonable price. This makes them the perfect entry-level soundproof panel for your indoor use.
The foam boats a very thick foam, which enhances the absorption of reverb and improves the clarity of sound.
Cons
The double-sided tape that comes with it isn't the most efficient way to apply it to walls.
Many users have also reported it to be extremely cumbersome and ineffective in the long run. A much easier way is to simply use a spray adhesive, which will make the entire process much more efficient.
Features
Clean Look
Superb Sound Absorption
Great for Spot Treating Sound on Walls
Very Good Quality High Nrc!
Made in the USA
Donner 50-Pack Acoustic Foam Panels
Donner's 50-Pack Acoustic Foam Panels are one of the finest wedge-shaped soundproofing panels on the market. These get delivered to you compressed like a pancake.
Therefore, you will have to soak them in water and then air dry them to make them expand.
This soundproofing panel developed by Donner Acoustics improves the acoustics in an enclosed area by attenuating excess sounds. With its unique shape, the sound wave is reflected towards the source instead of bouncing around within the space. This creates a more quiet environment by reducing the volume of unwanted noise.
These come in two thicknesses, 2cm and 5cm. The size of each panel is 1" x 12" x 12". You can use multiple of these panels to cover the part of the wall where you want to reduce sound.
Pros
This sound-deadening material has proven to be easy to install, which can't be said for some of the other soundproofing panels on this list.
The availability of different thicknesses allows you the freedom to cater to your specific requirements.
Cons
The innovative packing technique used by Donner is hit-and-miss. Oftentimes the foam fails to expand, even after soaking in water.
Mybecca Acoustic Foam Delta Siding Wedges
Mybecca's sliding wedges design may impress people who don't like the simple wedge design. These aren't just good in looks; they perform just as well in terms of deadening sound.
Being one of the best soundproof panels around, these are an ideal solution for eliminating standing waves and flutter echoes in any room. With superior sound absorption qualities, these top-of-the-line wedges reduce unwanted reflections and eliminate noise, thus giving a much quieter experience.
They're made of premium acoustic foam, which is fire-resistant and flame-retardant. Mybecca has designed these wedges to last, providing years of performance and value.
Pros
These panels can help reduce 70-80% of typical background noise. All the while standing out from the run-of-the-mill wedge designs. We recommend you arrange them in a checkerboard pattern for superior soundproofing.
With superior quality foam, these wedges will last you a long time. They're perfectly safe for accidental fires owing to their fire-resistant properties.
Cons
The quality comes at a price on this one and could very well burn a hole in your pocket.
Due to the lack of different sizes, it may be a turndown for some people looking for custom solutions.
Features
Acoustically engineered for exceptional performance
High density, lightweight, flexible, and durable
Superior sound absorption properties
Very good quality
Available in various colors
Made in the USA
Fstop Labs Acoustic Panels
Another entry into the standard wedge design of soundproofing. The 2-inch thickness of these soundproofing wedges makes them stand out from the rest of the lot.
Acoustic panels by Fstop have been engineered to be used as a soundproofing solution for both recording studios and home studios. These panels provide a unique combination of three properties: Sound absorption, Sound diffusion, and Sound reflection. They work by absorbing sound energy, diffusing sounds, and reflecting as little sound back into the room as possible. This creates a relaxing environment.
These are made of non-toxic, environmentally friendly polyurethanes, which are FDA approved and conforms to ASTM E84 standards. These soundproof panels have been tested to reduce noise levels by up to 40 dB(A). The panels are easy to install and can be placed anywhere, including ceilings, walls, floors, furniture, etc. They are very flexible and can be shaped into almost any configuration.
Pros
The thickness adds further depth to these foams, making them more pleasing to look at. This also enhances their soundproofing ability.
These are priced at a very competitive price. They work very well for what they're advertised and won't leave your wallet empty.
Cons
Come packed using a similar packing strategy used by Donner. They have been reported to not expand to full size in some cases.
Features
Non-toxic, environmentally friendly polyurethane foam
2" in thickness
50 lbs per cubic yard
Easily installed
After service warranty
JBER Acoustic Sound Foam Panels
If you're looking for pyramid-shaped wedges, then this product is for you. These will provide you with the same or even improved functionality with a fresh new look. Perfect for any Indoor situation.
JBER Acoustical Sound Foam Panels are used to improve the acoustics of any room. They are made from high-density polyethene foam, which has been specially treated to absorb sound and reduce reverberation.
This product can be used as a spot treatment to reduce unwanted noise and echo in a room. These soundproofing panels will help improve the overall acoustics of the room they are installed in. They are ideal for use as wall treatments for recording studios, control rooms, and home theatres.
Pros
These are easy to install. The best thing is that due to their pyramidal design, they can be cut in both dimensions without affecting their performance.
The design stands out from the standard wedge shape panels. This makes it ideal for people looking for something different.
Cons
Their quality may be slightly questionable. When expanded, they are not as thick as you would expect them to be.
Features
High density closed cell foam
Available in various colors
Ideal for use as wall treatments in recording studios, control rooms, home theatres, home offices
It can be used to reduce unwanted noise and echo
Easy to shape and cut
Can be installed over existing wallpaper or paint
Will not damage surfaces
High-Density Sound Proof Panels for Wall and Ceiling Regular Hexagon
This hexagonal design is perfect for people who prefer aesthetics over pure soundproofing. It comes in a natural-looking color which is sure to add elegance to your room.
Soundproofing is a must if you work in a noisy environment. This is especially true if you want to be able to focus on what you're doing without distraction. But it can be hard to find a good solution for your space because there are many different types of soundproofing materials available. We offer a wide range of products that are ideal for both commercial and residential applications.
This is a high-density soundproof panel made of polyester fibre, which is flame retardant, safe for breathing and touching, and has good ventilation. It can be used as a ceiling, wall, floor, etc. It is convenient to install because of the self-adhesive design, which reduces your workload.
Pros
The unique design ensures that it looks charming in whatever place you choose to apply it.
The high quality breathable, and fire-resistant material used makes it perfectly safe to use.
Cons
The actual soundproofing provided by these may not be very significant. That is because it goes for a more flat look rather than wedges.
Some people have complained that these are difficult to remove due to the sticky back. The paint may come off when you try to remove these.
Features
Easy installation.
Good insulation performance.
Excellent sound absorption ability.
Durable and long-lasting
After-sale service is available.
High NRC value.
Auralex Acoustics Studiofoam Wedgies
This product is the more premium solution to your soundproofing problem. These may be expensive, but they provide you with the best soundproof walls for the money.
Auralex Acoustics' Studiofoam Wedgiesare ideal for small rooms or spaces where acoustic isolation is required. The Studiofoam Wedgies have been engineered to provide high-quality sound absorption while maintaining an attractive appearance. They can be used as a room treatment or ceiling panel.
Pros
These are the most reliable soundproofing materials on the market. They don't compromise on quality to give you the absolute best experience.
Cons
The price of these may be unjustified, even for the performance that they come with. It's best if you use it for commercial applications.
Features
Ideal for small rooms or spaces requiring acoustical isolation.
Designed to provide high-quality sound absorption while maintaining an attractive appearance
It can be used as a room treatment or ceiling panel
Class B fire rating
NRC of.80
A pack of 24 2" x 12" x 12" thick Studiofoam Panels
SoundAssured Acoustic Studio Foam
With three wedges in a 4"x12"x12" size, these stands out from the simpler designs that fill the market. If the design wasn't enough, the massive 4" thickness would definitely make it one of the thickest foams out there.
SoundAssured Acoustic Studio foam is an economical way to reduce unwanted sounds. The thicker wedges are ideal for low-frequency sound absorption, while the thicker tiles absorb low-end frequency audio better.
It is ideal for reducing background noise in recording environments, such as studios, rehearsal rooms, concerts, podcasts, churches, homes, etc. It is also effective in controlling reverberation and echo. Wedge-style angled foam design ensures optimum sound absorbency.
Sound Assured Acoustic Studio Foams are made of premium quality, fire retardant polyurethane foam. These wedges have been tested and certified as having a self-extinguishing rate of 90%.
Pros
The 4" thickness makes it ideal for standalone applications. Its size alone should be attractive enough to be considered a piece of decoration.
Comes in less thick variations for variety and with higher numbers of wedges as well. This makes it a more versatile option, even allowing you to mix them to cover a wider range of frequencies.
Cons
The adhesive provided may not be enough to apply to all 4 tiles.
Features
Wedge style panel
Fire retardant high-density polyethene material
Great for home recording studios, podcasts, churches, concert halls, etc.
Made in America
TMS Sound Proofing Padding for Wall
If wedges and pyramids are not your things, and you prefer a cleaner and more minimalistic look, then this padding is perfect for you. Do keep in mind that it may require more than just adhesive to apply.
This product is ideal for creating an acoustic shield between two areas where there is a need to reduce unwanted sounds. It can be used as a wall covering or ceiling lining. TMS' unique design makes it suitable for both commercial and domestic installations
Since the product is made of high-quality PVC material, it is safe, eco-friendly, and has excellent durability. It is also very easy to install
Pros
Affordable alternative to the generic Soundproofing materials. It provides adequate dampening for the price
Cons
It may require more tools than just a double-sided tape or adhesive.
Some people have complained that the material emits a pungent odor.
Because of a lack of depth, the sound-dampening quality of the sheet is questionable at best.
Features
Ideal for reducing noise between rooms
It can be applied to walls, ceilings, floors, cabinets, doors, windows, etc.a
Suitable for indoor and outdoor application
Available in different sizes
Durable, non-toxic, and eco friendly
Easy to install
High-performance and cost-effective
Long life span
Factors To Consider When Opting For A Soundproof Panel
Soundproofing panels are becoming increasingly popular these days due to their many uses. Here we look at some factors to consider when buying a soundproof panel.
Cost
One of the biggest reasons people choose to purchase soundproof panels over other methods is cost. However, it is also important not to overspend.
If you aren't running a professional studio, then you don't need to invest in panels such as Auralex.
Size of the panel
The size of the soundproofing panel should match the area where the noise is coming from. If an area is small, then it is best to use a smaller-sized panel. Similarly, in case you have a larger room, then a larger-sized panel would be necessary.
Color of the panel
The color of the soundproofing panels can make them look nicer and increase their aesthetic appeal. However, if the color does not go well with the interior design of the room, then it is advised to use a different hue.
Durability
For the best soundproof panel experience, you need one that lasts a while. If it isn't durable, then you'd have made all the effort for nothing. Due to this reason, it is also advised to consider the warranty of the panel.
Installation Style
If you plan on installing the soundproofing material yourself, then you should choose a style that suits your level of expertise. Panels that are difficult to install will frustrate you while doing the job. On the other hand, if the panel is easy to install, then you won't spend time struggling with it.
Conclusion
The best soundproofing material can enhance the ambience of any indoor setting apart from dampening the sounds. These come in many different variations and properties, which tend to overwhelm the general consumer.
In this article, we discussed the best soundproofing panels on the market while also talking about factors that need to be considered while buying them. These range from your needs to your budget.
Each product has its qualities and drawbacks. From the flat and minimalistic ones to extremely thick foams, each is meant for a different use case. We hope you found the best soundproofing panel that caters to your requirements. Thank you for reading.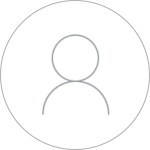 Hand-picked latest deals delivered straight to your inbox.