While playing basketball on an outdoor court is well and good, if you try to use that same ball indoors, you'll have a bad time. Basketball enthusiasts will know that there are certain factors that you need to keep in mind when looking for a basketball to buy, factors that make it, so
there have to be different types of balls based on where you want to play the sport. Indoor basketballs, outdoor basketballs, or maybe a ball that can handle both.
Fortunately, if a durable and reliable indoor basketball is what you're looking for, then you've come to the right place. Seeing as how there is no shortage of indoor basketball brands and types, we have compiled a list of some of the absolute best ones, along with what exactly makes them so good.
What Makes a Good Indoor Basketball?
Before deciding what indoor basketball to buy, you first need to know all the qualities a good ball needs. Of course, the most important thing is that it needs to have a good bounce, which should be a consistently good bounce. Say that you're dribbling a ball. You'd want it to have the same consistency every time when in the middle of the game.
Another important thing is the durability of the ball. Now, it's natural that an indoor basketball will be specifically made for indoor use and, as such, will not last long when used outdoors. However, even the indoor ball has to be good at reserving air and has a cover that does not easily wear or tear.
Additionally, a good indoor basketball needs to be hard, but not too hard, that it hurts when catching a pass or intercepting a shot. A stiff ball will be hard to handle and dribble, while an overly softball will be too delicate or spongy. A perfect cushion-like texture is what you're looking for.


Finally, a good indoor basketball has to be cheap and relatively affordable. With sports like these, you might have to replace your ball multiple times. Now yes, basketball doesn't have you replacing the ball half as often as table tennis, but you still might have to replace it every now and then. As such, it shouldn't be so expensive that it burns a hole in your wallet every time you go out to buy one.
Wilson Evolution Indoor Basketball
| | |
| --- | --- |
| Material | Composite Leather |
| Weight | 1.5 lbs |
| Indoor or outdoor | Indoors only |
| Brand name | Wilson |
What better way to start off this list than with the world's most popular indoor basketball, the Wilson Evolution Indoor Game Basketball? This ball of Chinese origin has been setting the bar for good indoor basketballs as far back as we can remember.
This ball is known for its best cushion core, which gives it a soft yet firm touch and makes it easier to grip around the rim. This makes it easier to handle the ball and dance around the opposing team.
As for durability, it has a microfiber composite cover, which adds to a better grip in addition to being sturdy and durable. However, there is the fact that this ball is on the more expensive side, especially when compared to the other entries on this list. So if your budget is a little low, then this might not be the ball for you.
Pros
Good durability
Good grip
Cushion Core
Cons
Expensive when compared to other options
NBA Official Game Basketball
| | |
| --- | --- |
| Material | Genuine Leather |
| Weight | 1.3 lbs |
| Indoor or outdoor | Indoors only |
| Brand name | Wilson |
Up next on our list is another ball made by Wilson. Of course, no guide comparing the best indoor basketballs can be complete without talking about the official basketball of the NBA. If that professional feeling is what you're looking for, then you don't have to look any further than this.
Let's talk bounce first. Every bounce construction makes it so that every bounce is the same as the last. This predictability lets you dribble and control the ball seamlessly with proper flow. And here's the kicker. This ball is made with genuine leather, which means that while initially, the ball will feel way too hard, the more you use it, the more it'll loosen up and get darker, making the grip better and better.
If brand recognition is what you're looking for, then this ball has you covered there too. Proudly displaying both the NBA logo as well as the well-known WILSON brand name, any basketball fan, no matter how casual, will instantly recognize it at first glance.
You don't have to worry about inflating this ball again and again, as inflation retention lining ensures longer-lasting air retention while also adding to the consistency of the bounce. On top of that, the channel construction is suited to player preference.
Alas, with a ball like this, there's bound to be a catch, and this case is no different. This ball, being made of official leather AND being the ball used in the NBA, is easily the most expensive indoor basketball you'll find on this list. However, with a background like this, chances are it'll be worth spending all that money.
Pros
Made of genuine leather
Easily recognizable
Long last air retention
Excellent durability
Consistent bounce
Cons
Extremely expensive
Many cases where the seams start coming off
Goalrilla Hype Men's Basketball
| | |
| --- | --- |
| Material | Composite Leather |
| Weight | 1.8 lbs |
| Indoor or outdoor | Indoors and Outdoors |
| Brand name | Goalrilla |
Let's move away from Wilson for a little bit and instead focus on Goalrilla's Hype basketball. Now the unique thing about this specific ball is that it is suitable for both indoors and outdoors, making it a must-have for basketball players who are always ready to play anytime, anywhere.
Now you might be wondering why exactly this ball is suitable for indoor and outdoor use. Well, the basketball's microfiber composite leather cover, in addition to bettering grip over time, also makes it so that the ball can be used on various surfaces and environments of all types without getting any wear or tear.
What this ball is known for best is its incredible texture and grip. It becomes clear to anyone just by holding it once that the quality used is top-notch and highly durable, making this an indoor and outdoor basketball that is built to last a long time.
While definitely not as expensive as a ball made out of genuine leather, this basketball is still a little on the pricey side. Fortunately, we have yet to meet a single person who has regretted buying this ball. Extremely favoured by everyone in the basketball community as well as casual players, this just might be the ball for you!
Pros
Made with excellent material
Good grip
Good durability
Suitable for both indoor and outdoor use
Cons
A little pricey
Brand not as recognizable as Wilson or Spalding
Spalding Precision TF-1000 Indoor Game Basketball
| | |
| --- | --- |
| Material | Composite Leather |
| Weight | 1.9 lbs |
| Indoor or outdoor | Indoors only |
| Brand name | Spalding |
Next, we jump to a basketball that has been made solely for indoor use, the Spalding Precision TF-10000 Indoor basketball. Of course, Spalding is a well-known name in the basketball world as, before Wilson, they used to provide the NBA with balls to play with.
This was, as the people over at Spalding have said, designed to be a shooter's dream ball, with it having a soft-to-the-touch feel right out of the metaphorical box. Many people get won over by the fact that they use recycled material for this ball Eco-grip composite cover, which is always a welcomed feature.
However, this ball doesn't have any lack of complaints about its name. For starters, the air retention is rather poor and, as such, requires you to inflate it again and again after just some use. In addition, the grip and ball control, while good, isn't as good as some of the other competitors out there. Many people have noted this because of the lack of proper pebbling and the inclusion of excessive amounts of text, which messes up the feel of the ball.
Finally, as for the price, it's definitely on the more pricey side. So while this definitely isn't a bad ball, there are indoor basketballs with similar pricing that do not have some of the shortcomings that this one does. For example, the Wilson Evolution that we mentioned at the start.
Pros
Soft to the touch
Durable
Cover made with recycled material
Cons
Poor air retention
Decent grip
Decent ball control
A little pricey
Baden Elite Indoor Game Basketball
| | |
| --- | --- |
| Material | Composite Leather |
| Weight | 1.2 lbs |
| Indoor or outdoor | Indoors only |
| Brand name | Baden |
Up next is the second most popular indoor basketball in the world, beaten only by Wilson Evolution. The Baden Elite indoor basketball is an amazing buy if what you're looking for is a long-lasting ball of good quality.
First of all, let's talk about the grip on this ball. The advanced microfiber cover that it uses is soft to the touch and gives the ball a smooth texture. In addition, the fact that it doesn't absorb moisture at all makes it so you can maintain your grip better, although it might feel a little sticky at first because of this feature.
This indoor basketball has what is called a stealth valve. In simple words, this makes it so that the valve is borderline invisible, giving the ball a consistent feel during play. This, paired with their unique symmetrical panel construction, gives the Baden Elite Indoor Game Basketball an unmatched feel.
Following the trend, however, this indoor basketball is also on the more pricey side. However, because of its qualities and durability, chances are that you won't have to replace it too many times as long as you play only indoors as intended.
Pros
Excellent grip
Really good feel
Durable
Cons
A little pricey
May feel sticky at first
Spalding Rookie Gear Youth Multi Color Indoor/Outdoor Basketball
| | |
| --- | --- |
| Material | Composite Leather |
| Weight | 1.17 lbs |
| Indoor or outdoor | Indoors and Outdoors |
| Brand name | Spalding |
Since all the entries on this list have been more on the pricey side, let's go through a good quality indoor basketball that won't burn a hole in your wallet. The Spalding Rookie Gear Multi Color Indoor and Outdoor basketball are specially designed to help children and rookies get a feel of the game.
The fact that it has a performance composite cover, in addition to it being 15% lighter than most other basketballs, makes it the ideal basketball for children under the age of nine. Of course, older individuals who are new to the sport can also use it to practice dribbling and shooting, as heavier balls might make it harder for beginners that are just getting started.
As mentioned before, this is easily the cheapest entry on the list, coming up at under 25 united states dollars. However, it holds air, it's durable, and most of all, the color pattern is attractive for kids with parents who want their children to get into the sport more.
Pros
Cheap
Durable
Lighter than most balls
Smaller than most balls
Cons
Not ideal for most adults
Can't be used in a professional game
Spalding Pro Tack Indoor and Outdoor Basketball
| | |
| --- | --- |
| Material | Composite Leather |
| Weight | 1.5 lbs |
| Indoor or outdoor | Indoors and Outdoors |
| Brand name | Spalding |
Of course, we can't mention a cheap indoor basketball for kids and beginners without also going through an affordable one for adults. The Spalding Pro Tack indoor and outdoor basketball is a ball that has it all. It comes from a good brand, is affordable, and is durable too, as it has a performance composite leather cover finished with foil-accented logos.
In addition, this basketball's tack provides a clinging grip giving it a soft feel to the touch. As for ball control and dribbling, well, let's just say Spalding isn't considered one of the best in the industry for nothing. This ball's easy grip surface makes it easier for players to pass, dribble, and shoot.
However, one major issue this ball has is that it loses air really quickly. So if non-stop playing is what you're after, this might be a problem. This might also sometimes affect the bounce of the ball, making it inconsistent and, as such, not ideal in a professional sports environment.
Pros
Not too expensive
Good texture
Durable
Good grip
Cons
Might feel sticky
Not good at retaining air
Nike Adult Elite Tournament Basketball
| | |
| --- | --- |
| Material | Composite Leather+Rubber |
| Weight | 1.3 lbs |
| Indoor or outdoor | Indoors and Outdoors |
| Brand name | Nike |
Our final entry on this list comes from one of the most well-known brands in the entire sports world, Nike. While they don't specialize in basketball manufacturing, their Elite Tournament Basketball is definitely a solid product. Being able to be used both indoors and outdoors, this is the ball to buy for all Nike fans around the world.
Of course, branding isn't the only thing going for it. For starters, the ball is made of rubber and faux leather, which gives it a durable design that is built to last. 84% rubber and 16% synthetic leather to be specific. Of course, the high rubber percentage helps in the durability aspect, although it gives it a hard feel as to be expected.
Also, the ball has deep grooves which assist in controlling the ball and makes it easier to grip it. However, as to be expected from a ball of this brand, it isn't exactly light on the wallet.
Pros
Nike branding
Very durable
Good grip
Cons
In Conclusion
So to conclude, while there definitely isn't a shortage of good quality indoor basketballs in the market, certain features might make certain balls look more appealing to you which might affect your choice.
We hope that this ultimate guide that compared all of the best indoor basketballs available to buy helped you in finding the one indoor basketball that best suits you!
Frequently Asked Questions
Why Do Some Basketballs Have Different Sizes?
According to official rules, the size set for boys and men over the age of 15 is size 7. The set size for women is slightly smaller, coming at size 6, while the official size for ages 11 and below is size 5. Different sizes are set to make it easier for all individuals to enjoy the sport.
Why Is Moisture Absorption Important?
Moisture absorption makes it so that, because the cover of the ball will absorb any sweat you may produce while playing, the ball won't slip from your hand. No one wants a slippery ball when playing basketball after all.
What Material Should a Good Indoor Basketball Be Made Of?
A good indoor basketball should be made of either composite or genuine leather. While they're both pricey, with genuine leather being the pricier of the two, leather provides a better grip and softer touch.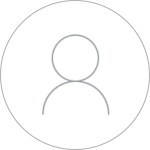 Hand-picked latest deals delivered straight to your inbox.