Action camera head mounts have changed the way we capture reality. These mounts combined with the perfect action camera can allow you to film POV moments of your adventure.
If you need a different perspective than first-person, you should buy an action camera body mount. These will give your videos a different perspective than head mounts.
Action camera body mounts and head mounts have become a basic necessity for people who record their adventures. Even though these mounts have been around for many years, they weren't mainstream. Once exclusive to only the most professional videographers, these have now become mainstream among the masses. This is all because of how cheap these camera body mounts have become.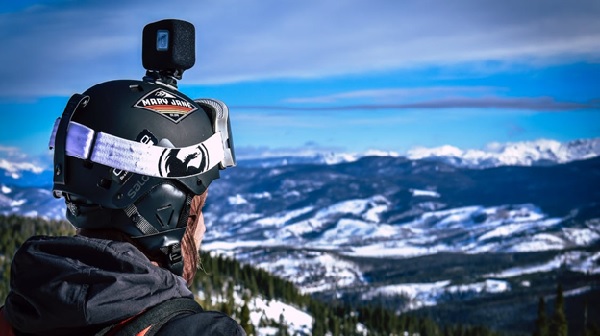 What Makes A Particular Camera Body/Head Mount Good?
Many factors contribute to making a good action camera body mount good. But we believe that the most important factor is their durability. No one would want their body mount to break while skydiving from 20,000ft. That is why almost every mount that made to this article is reliable and sturdy.
Secondly, features provided by the body mount will have to be competitive in order to stand out. These features include but aren't limited to adjustability, ease of use, compatibility with various action camera models, and so on. Before buying a body mount, you should make sure that its specifications are according to your requirements.
Amazon Basics Action Camera Head Mount
| | |
| --- | --- |
| Adjustable: | Yes |
| Mounting type: | Camera On Head |
| Compatibility: | All GoPro Models |
| Material used: | Rubber |
Amazon Basics products have become more of an industry standard in many products. As the name implies, the product range in this series covers all the basic items under several categories of products. Owing to their reliability, you could never go wrong with buying an Amazon Basics product.
This AmazonBasics Head Strap Camera Mount is made of durable, waterproof plastic and rubber, and includes adjustable nylon straps. It attaches easily to heads and helmets using a non-slip rubber insert and can be stretched up to 12 inches in diameter. Use it for hands-free POV shooting as well as for aerial filming. This action camera head mount works with all GoPro cameras, including HERO6 Black, HERO5 Black, HERO 5 Session, HERO 4 Black, HERO 4 Silver, and HERO Session.
Pros:
Cheaper than many of its alternatives
Fits snugly over the head without too much pressure
Lined with strong and grippy material inside the band for stability
Cons:
Mount is slightly flimsy and may break under extreme conditions
GoPro Vented Helmet Strap Mount
| | |
| --- | --- |
| Adjustable: | Yes |
| Mounting type: | Helmet Mount |
| Compatibility: | All GoPro Models |
| Material used: | Nylon and Polycarbonate |
If its official products you're looking for, this might be the one. This mount is built mainly for bikers and skiers who wear vented helmets. It can be adjusted to fit most ventilated helmets and will hold easily when riding or skiing.
The included adjustable strap makes it easy to attach to your helmet and adjust quickly. You'll love the convenience of having just one accessory to carry everywhere you go, as it'll fit all sizes of helmets.
This action camera head mount is perfect for videography professionals and sports veterans. It will allow them to record without any disruptions or inconvenience.
Pros:
Very lightweight
Rubber grooves that fit into the helmet's vents, holding it firmly in place
Made of durable materials
Allows you to tether your GoPro to the straps
Cons
Falls among the more expensive mounts
May be complicated for some people to install it for the first time
DJI Action 2 Magnetic Headband
| | |
| --- | --- |
| Adjustable: | Yes |
| Mounting type: | Camera On Head |
| Compatibility: | DJI Action 2 Camera |
| Material used: | Nylon |
People over at DJI made this headband for their customers who own a DJI Action 2 camera. Despite its limited compatibility, this headband is among the most decent and minimalistic-looking straps out there.
The fact that this strap boasts a magnetic attachment with great stability alone justifies the price. No more will you have to fumble around with multiple straps. Jump right into the action with this easy-to-use headband. What's more, you won't look silly while wearing it.
With this headband, you can film your adventure moments on the go in first-person view. Choosing an action camera head mount will ensure that you don't have to use your hands to hold the camera. Feel free to pull off amazing feats in the world of sports while this headband keeps your action camera safe and recording.
Pros:
Simple and minimalistic design that looks good on the head
Easy to use magnetic attachment without the use of complicated straps
Very comfortable to wear
Cons:
Quite expensive compared to some other options on this list
Is compatible only with DJI Action 2 Camera
GoPro Head Strap with QuickClip
| | |
| --- | --- |
| Adjustable: | Yes |
| Mounting type: | Camera On Head |
| Compatibility: | All GoPro Models |
| Material used: | Faux Leather |
GoPro's new Head Strap with Quick Clip has been redesigned to make it easier than ever to mount your camera securely to any surface. Whether you're shooting from a bike, skateboard, snowboard, surfboard, or motorcycle, the Head Strap with Quick Clips lets you quickly and easily attach any model of GoPro to your head.
Simply slip the Quick Clip onto the back of the Head Strap and clip it to your helmet or over a baseball cap. Once mounted, simply adjust the length of the strap and tighten the buckle to secure your camera.
Officially sold by the GoPro Store on amazon, this best-selling product gives the best bang for your buck. Its expanded compatibility makes it extremely versatile and loved by its customers. Without compromising on the quality, GoPro has made the perfect strap to help you capture your daring ventures.
Pros:
Lined with rubber grips on the inside of the straps for better grip strength
Moisture-wicked fabric perfect for underwater and wet conditions
Sturdy and durable manufacturing
Quick clip allows you to attach your GoPro to slide it onto a visor
Cons:
The strap might be slightly loose for some people
Amazon Basics Adjustable Chest Mount Harness
| | |
| --- | --- |
| Adjustable: | Yes |
| Mounting type: | Chest Mount |
| Compatibility: | All GoPro Models |
| Material used: | nylon |
Another Amazon Basics product that sits perfectly in this list. Providing the maximum functionality at a very reasonable price is the forte of this product.
If for some reason, action camera head mounts don't work for you, then this chest mount can take its place. It's an alternative to the commonly used, high–view of having the camera on the head. This Chest strap can add the perfect freshness to your content.
Amazon Basics chest mount harness is compatible with most GoPro cameras, including the new GoPro Hero 6, 5, 4, 3, 2, and Session, as well as the older models. It is designed to be used with most Quick Release camera models.
The straps are made of durable nylon webbing. This versatile chest mount can be used for many different activities like skiing, snowboarding, surfing, mountain biking, kayaking, rafts, etc.
Pros:
Provides maximum functionality at a lower cost
Gives the more expensive chest straps a run for their money
Comfortable to wear and lightweight
Cons:
Limited maximum range of harness adjustability
Slightly difficult to put on and take off compared to some other chest harnesses
GoPro Hand + Wrist Strap
| | |
| --- | --- |
| Adjustable: | Yes |
| Mounting type: | Wrist Mount |
| Compatibility: | All GoPro Models |
| Material used: | nylon |
Yet another product coming from the official GoPro Store. It adds an all-new perspective to the content you shoot, making it perfect for self-shots while you're parachuting from the sky. This allows a much more hands-on approach to the video capturing process, pun not intended.
The GoPro Hand+Wrist Strap is an innovative way to mount your action camera securely to your wrist or hand. The mount allows you to rotate your camera 360 degrees and tilt it up or down without removing it from the mount. This allows you to shoot in new and creative ways. Its design allows users to use it even inside the water with no loss of functionality.
Pros:
Built with strong and durable materials
360 degrees rotatable and can tilt up or down as well
Sits tight on the wrist without a lot of movement
Comfortable and easy to wear
Cons:
Very expensive
The weight of the camera may pull on the straps
GoPro Performance Chest Mount
| | |
| --- | --- |
| Adjustable: | Yes |
| Mounting type: | Chest Mount |
| Compatibility: | All GoPro Models |
| Material used: | Nylon |
Using GoPro chest mount is among the most versatile ways to attach your camera to your body. It allows you to shoot as you run or ride, climb, paddle, fish, snowboard, surf, skydive, or just about anything else you can think of.
The chest mount comes with a padded shoulder strap, which makes it easy to carry around while shooting. It also includes an adjustable belt loop that allows you to secure it to your clothing.
With its lightweight design, it's perfect for outdoor adventures when you want to capture action shots without having to worry about holding the camera. Thanks to the quick-release buckle, you can easily get in and out of the harness.
Pros:
Easy to take on and off
Lightweight and flexible for comfort
No slipping or moving around of the camera
Has durable craftsmanship
Cons:
Costly for a chest strap
The harness might be tight for people with larger body frames
Epaler Chest Harness For Sony Action Camera
| | |
| --- | --- |
| Adjustable: | Yes |
| Mounting type: | Chest Mount |
| Compatibility: | Select Sony Models + GoPro Hero Models |
| Material used: | Nylon |
A versatile strap, mainly used for Sony action cameras. Because this product is from a 3rd party company, it is much cheaper than its official counterparts. Moreover, there is added compatibility to it. Not only will it support GoPro models, but it can also mount sony action cameras. This feature makes it a particular favorite among its customers.
This chest strap mount fits most Sony Action cameras, including the AS15, AS20, AS30V, AS100, AZ1, and the Micro 4/3 cameras. It supports most standard 1/4" thread heads such as the AEE Sport Camera. Not just that, it is made of durable nylon webbing with adjustable straps that can hold your camcorder securely on your chest.
Epaler's chest strap mount is ideal for any kind of sport when you want to shoot video clips and photos without having to worry about holding onto your camera. A chest position will give your captured video a slightly third-person perspective.
Pros:
Incredibly low price for the expanded compatibility and functionality
The harness can fit people with larger frames
Comfortable to wear
Cons:
Using and adjusting the mount is somewhat complicated
USA Gear Action Camera Chest Mount
| | |
| --- | --- |
| Adjustable: | Yes |
| Mounting type: | Chest Mount |
| Compatibility: | Univeral Compatible |
| Material used: | Nylon |
USA Gear's Action Camera Chest Mount is a universal camera mounting solution that fits the most popular action cameras. These cameras include cameras like GoPro HERO8 Black, HERO7 Black & Silver, HERO6 Black, HERO5 Black & Silver, and many others. This is a real jack of all trades, but master of none.
The chest mount has an integrated 1/4-20 tripod screw adapter and a J Hook action mount adapter which can be used with any kind of action camera, including GoPro, HTC RE Cam, Ion Air Pro 3, and Drift Ghost-S.
Thanks to the tripod screw adapter, many point-and-shoot cameras can also be installed into the mount. These can be Sony, Nikon, Canon, Olympus, Panasonic, or Samsung. This makes this action camera body mount one of the few which supports point-and-shoot cameras.
Pros:
Universal compatibility with many action and point-to-shoot cameras
Comes with a 3-year manufacturer's warranty
Comes with a j hook action mount adapter for tilt adjustment
Quick release system for easy attachment and detachment
Comfortable and lightweight
Cons:
Camera's position can slip because of its weight
The screw for the J hook is short for some cameras
May prove to be a hassle to install a camera due to its ability to incorporate a large number of cameras
GoPro Magnetic Swivel Clip
| | |
| --- | --- |
| Adjustable: | 360 Degrees Swivel |
| Mounting type: | Swivel Clip |
| Compatibility: | All GoPro Hero Cameras |
| Material used: | Metal |
GoPro magnetic swivel clip attaches easily to most surfaces using its built-in magnet. Simply place the included magnetic base onto the surface you want to attach the camera to, then slide the magnetic side of the mount over the base. Once attached, simply twist the base to lock the mount into position.
This versatile Clip can be used to attach your GoPro to backpacks, helmets, bikes, cars, boats, and much more. Inside the clip, the surface is rubber grooved to make sure it doesn't detach while capturing some serious action.
Thanks to the compact design of this clip, it can fit into any small space, making it perfect for travel. You can also turn and rotate the camera thanks to the 360 degrees swivel functionality added to this clip.
Pros:
Very compact and easy to carry
Rubber teeth inside the clip for added grip
Extremely easy to use
Magnetic base allows for additional functionality
Cons:
Magnetic mount may not be strong enough for upside-down attachment
The clip has limited opening range
Mobile Phone Chest Strap Mount
| | |
| --- | --- |
| Adjustable: | Yes |
| Mounting type: | Chest Strap |
| Compatibility: | Smartphones and GoPro |
| Material used: | Nylon |
Who said that your smartphone isn't an action camera? This particular product is here just to prove that. With a magical mount that incorporates almost all smartphones and GoPro cameras, this item is nothing short of a wonder.
This chest strap mount allows you to take amazing videos and photos while you are doing any sports activity. You can easily attach your smartphone to it and have fun. Even if you don't own a professional action camera, you can take your first step into the world of content creation with nothing but your phone.
But what if you do own a GoPro? Well, this mount will work just as well with those as well. With this chest mount, you can still capture precious moments even if you forgot to bring your GoPro. The mount comes with a rotating clip, allowing you to orient your phone in the position you prefer.
Pros:
Broad compatibility with smartphones and GoPro Cameras
Chest strap is comfortable
The mount is sturdy and doesn't move a lot
Allows you to rotate the orientation of your phone
Cons:
No user guide to help in the assembly process
Treabow Shoulder Strap Mount
| | |
| --- | --- |
| Adjustable: | Yes |
| Mounting type: | Shoulder + Waist Strap |
| Compatibility: | GoPro + other action cameras |
| Material used: | Nylon |
Action camera need way more positions to be attached at. Action camera head mounts and chest straps have become way too mainstream. This shoulder mount intends to fix this problem.
With a curved base plate for the mount, this harness can be worn over your shoulder. This ensures that it sits comfortably on your shoulder without a lot of movement. Another facet of this strap is that it can be attached to your waist as well. Talk about adaptability, huh?
The mount comes built-in with a 360 degrees rotatable ball joint. This allows you to rotate and swivel your action camera in any direction. Tightening the screw on the side will ensure that the ball joint stays in place once the camera's position is set. Additionally, there is a standard ¼" screw thread and adapter for GoPro Cameras. You can use an action camera that uses a similar adapter on this mount as well.
This mount is perfect for a creative new way to shoot your action content. Best used when hiking, climbing, or swimming. Your audience will definitely enjoy this new perspective on the best moments of your adventure.
Conclusion
To sum it all up, finding a perfect action camera mount can be hard. However, depending on your needs and personal preference, you can go for a head action camera mount or a body action camera mount.
All the above mentioned products are the best that the market has to offer. So, going through them and finding what suits you will help you elevate your experience. Lastly, we hope this guide will help you out in finding what's best suited for you.
Frequently Asked Questions
Which action camera mount position is the best for action shots?
As we mentioned previously, there are multiple positions on the body to which you can attach your action camera to. These parts range from the extremely mainstream body parts such as the head to less commonly used positions like the shoulder.
Action camera head mounts have become popular since the start of the era of action cameras. This shouldn't be surprising as the mount provides the perfect first-person perspective capture of your action shots. Allowing the most reliable video shooting experience for almost every kind of sport, the head mount is the go-to position for capturing action videos.
Hence, to everyone who doesn't know which mount to choose from: go with the standard head mount, and you won't regret it.
Which action camera body mount is the best?
There are many factors that play a part in making a good action camera body mount. We discussed all the factors that a good camera mount should have at the start of the article. Whether you want a camera head mount or shoulder mount, the most important thing is its durability.
In the end, as long as the mount is sturdy and solid, it all falls down to your personal preference. Make sure what kind of sports you will be going through. A camera on the head is the most common position, but there are many more perspectives you can explore with different positions. Each sport has a different flow, and it's up to you which aspect of action camera mounts you prioritize.
Why would you want to buy a body mount for your action camera?
Imagine that you're going on a trip skiing with your friends. Sure, you have a smartphone camera to record the day-to-day moments of your trip. But what if you want to record the moments of you and your friends' skiing?
One way is to ask someone to record a video of you while you ski. Another way is to mount your action camera to a static object while you go skiing. Both these methods are boring, and frankly, no one would like to watch such a video more than once or twice.
The best way is to use a camera body mount. This way, the action camera will be on your body the entire time you ski. This can be from a head cam mount for a first-person perspective. Or a chest strap for a more third-person approach. But one thing is guaranteed: the videos captured this way will be much more lively and full of action compared to static shots.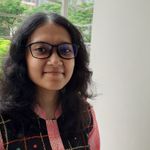 Rehana Akter
Rehana has over nine years of experience in SEO, proofreading, and copywriting. She believes in the power of the written word to inspire, inform, and bring people together, and she brings her A-game to everything that crosses her desk. One of her favorite subjects to write about is shopping and couponing—and teaching others how to do both well. She can help you fill your shopping cart with the best deals on the web.
Hand-picked latest deals delivered straight to your inbox.